Garcinia Cambogia was considered one of the best weight loss natural remedies for the last years, many women trying it with success, or at least with visible results. At some point, it was so popular that it was featured in the most important naturist shows, such as the one of Dr. Oz. Fame comes with problems, and this was the case with this plant also. The increasing demand of this Garcinia Cambogia, in form of pills, powder or elixir was so high that the approved and known manufacturers were not able to keep up with it. This 'encouraged' many dubious manufacturers from countries where laws for food supplements are not so strict.
Soon, people started to complain about the secondary effects of the product. It was mainly because of the fake products trying to imitate the real Garcinia, but it was enough to destroy the reputation of this remedy.
If you are still thinking about starting a cure with Garcinia Cambogia, you should know some more about it from specialists. Get the idea that it is a wonder plant that would help you lose weight in record time. This plant is indeed useful but taken smartly and without expecting wonders.
What is Garcinia Cambogia?
It is a small fruit like a small pumpkin, originating in Indonesia but also grown in India, South East Asia and even Africa. It is used for centuries in traditional medicine and as a condiment. Many people use it to prepare and conserve fish.
Adding Garcinia Cambogia to the daily diet is considered in this part of the world as a way of giving taste to meals. In some villages in Malaysia, it is used to prepare soups for weight loss diets but only combined with other healthy habits.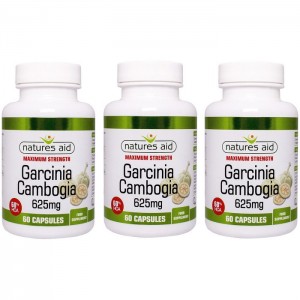 Garcinia is known to block the appetite in a natural way. The peel extract of Garcinia is known as Hydroxycitric acid. Researchers say that the weight loss efforts are helped by the consumption of Garcinia Cambogia daily.
With adequate efforts, diet and exercise, Garcinia Cambogia can be good to stop 'emotional eating', but also cravings for snacks. It helps you to eat less taken before meals, but this does not mean that you can fill up your plate hoping for Garcinia to burn everything you eat by itself.
In the United Kingdom, patients use Garcinia Cambogia for a while, especially those that had connections in the Asian world. Lately, the UK consumers also have divided opinions about Garcinia Cambogia.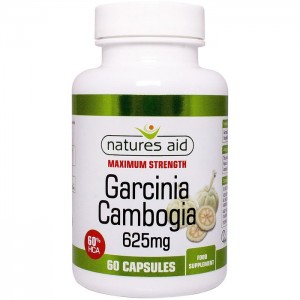 Naturemedies made this Garcinia Cambogia review hoping for its readers to understand the benefits, side effects and expectations that they have to have about Garcinia Cambogia in any form. If you buy it from a trusted manufacturer, and you follow the instructions and dosage, you can be sure this product will help you. In the United Kingdom, there are many of those, but we recommend Nature's Aid Garcinia Cambogia. Nature's Aid is a small but traditional food supplement manufacturer from the United Kingdom, which preferred to grow based on the quality of products, not quantity. It is the reason why it is the recommendation of Naturemedies and its trusted partners.
As the results of this food supplement are still contested, it is better to look for alternative treatments for this problem. Consult your doctor for medical treatment of your disease. If you are looking only for some proven ways to improve your wellbeing, you can think of looking for alternative natural treatments in our shop. You can find many natural treatments less known in the UK, but which are used by people in other countries for ages.