Branca Ursului UK in its Romanian name, (Hogweed or Cow parsnip in the UK), is one of the most beneficial natural remedies in treating hormonal problems. It is one of the most reliable natural sexual rejuvenating options, often compared with Ginseng. It is recommended both as a treatment but also as an aid in 'emergency' situations. This is valid mainly for men who don't want to be embarrassed after drinking too much, or after taking an extended break from sexual activities ;).
Dacia Plant Branca Ursului is a food supplement, and it does not replace modern medicine in any way. Natural treatments come with the aid of recommended medication from your pharmacist and GP. You should stop any natural treatment if required by your specialist.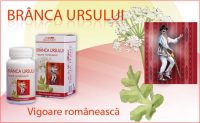 It was proven natural treatments, both as tinctures or tablets, are not harmful, and they have rare mild side effects which can be easily avoided. Please read the PIL (Patient Information Leaflet). It was translated following the UK laws and NHS requirements for food supplements.
Branca Ursului UK, what is it for?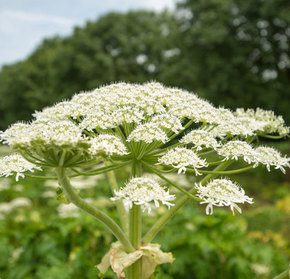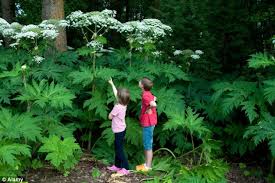 Beneficial both for men and women, the Branca Ursului treatment is known for its results in increasing the number of spermatozoids released through ejaculation. It increases their mobility and general sperm quality. It also solves or ovulation problems and it helps medical ovulation hormone treatments. However, women should stop the treatment as soon as they discover they are pregnant.
It stimulates the activity of ovaries for women, producing healthier ovules and rejuvenating the organism. It also regulates the menstrual cycle.
The Best Branca Ursului Anglia Treatment
The tincture treatment is ideal for men, treating mild vascular impotence. It regulates the hormonal level and helps to cure mild depression. You miss the morning boner, after a long time of not having so much sex or because of work and stress? This food supplement will help you in regaining your self-esteem by increasing potency and wellbeing.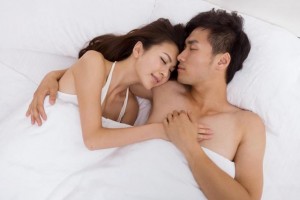 Cow Parsnip is also used as a potent aphrodisiac as it increases the blood flow at the level of the genital area. Branca Ursului helps the relaxation of urethra's walls, easing the 'job' of sperm. This makes the tinctures and capsules perfect for couples who want to have a baby. Use it as a completion to other treatments and to a healthy lifestyle and exercising.
The tincture treatment for one month (one bottle of 200 ml Hogweed Tincture) in men is enough to consolidate some visible effects. For women, the treatment with Hogweed capsules (1 at a time, 3 times before meals) is perfect as a natural alternative for one month. It also increases the health of vaginal secretions having a lubricating effect. The capsules are made of seeds and flowers, but depending on the treatment goal, the tincture, which is made of the root, can be just as tasty.
If you want to prepare the tincture yourself, you need to find the plant. As said earlier, there are some risks of picking giant Hogweed (before maturity, as it looks a little like the Cow Parsnip). For people who don't want to bother with this, our offer of capsules and extracts is enough.
Possible Side Effects of Branca Ursului UK
As any tincture, these are not recommended for pregnant women or while breastfeeding. If it is taken in the right dosages, it should not affect the capacity of driving because it contains a small quantity of alcohol. You should go for the natural tablets treatment if you have alcohol intolerance. Still, have questions? We trust our products because we tried them, and we recommend them for their effects.
A product from Dacia Plant UK – Eastern Europe not too well known in the United Kingdom might be the perfect alternative in case you tried anything else. Read the leaflet before deciding about this product, and also write us your opinion as soon as you feel the benefits! Branca Ursului capsule is believed to help in cures for regulating arterial hypertension.
The natural products based on it are used as a regulator of the nervous activity in other countries. It acts as a genital vessel dilatator, helping men trying to treat male infertility. Extracts of these food supplements come as capsules and tinctures.
You can find Tinctura Branca Ursului on our website for the best prices and deals. Use this product if you believe you have difficult digestion for three months. The treatment with Heracleum sphondylium on an empty stomach for a month with Dacia Plant Capsules has beneficial effects on your wellbeing. Read the Romanian Version of this article